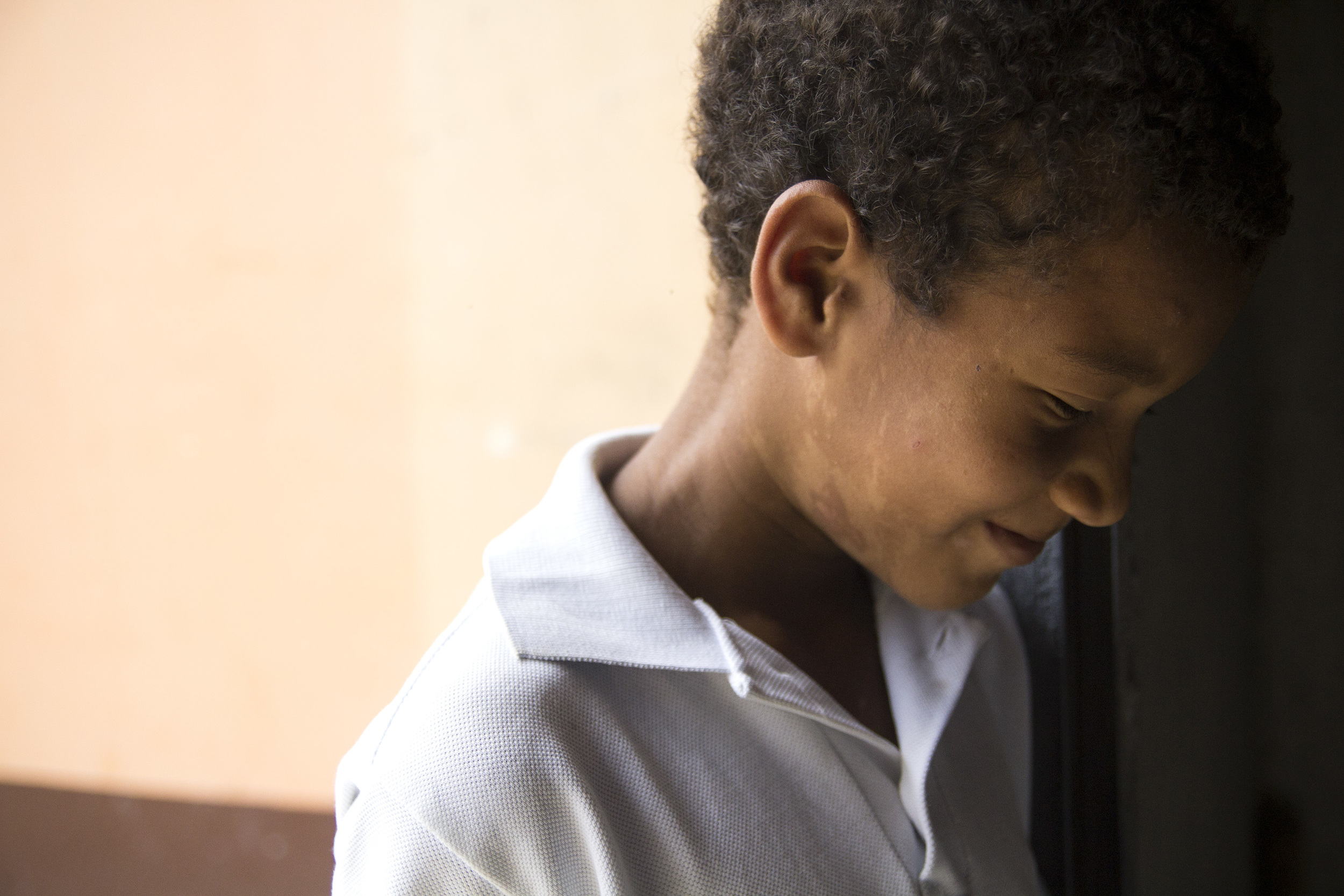 Esmeraldas, Ecuador
ESMERALDAS, ECUADOR: A boy waits in line at a clinic in Esmeraldas, Ecuador in March 2014.
Rocky Point Creamery
TUSCARORA, Md.: A cow is fed milk at Rocky Point Creamery in Tuscarora, Md in July 2012.
Oil Thigh
LIMA, PERU: While celebrating Carnaval in Lima, Peru, volunteer students from Queens University chant their university's anthem and fight song, "Oil Thigh," in February 2014.
Reu
RETALHULEU, GUATEMALA: A girl stands at her fence while peeking off into the distance in Retalhuleu, Guatemala, a city known locally as "Reu."
Skateboarding
LOS ANGELES: A teenager attempts a flip trip in front of the Rose Garden in Los Angeles.
Classroom
MOSHI, TANZANIA: Students eagerly wait to be called on by their teacher at Stella Maris school near Moshi, Tanzania in May 2014.
Muscle Beach
SANTA MONICA, Calif.: Gymnasts practice at "muscle beach" in Santa Monica, Calif.
East L.A. taco truck
LOS ANGELES: A "taquero" prepares taco meat -- asada, lengua, and cabeza -- in East Los Angeles.
Community garden
A community garden on Raymond Avenue in the West Adams neighborhood of Los Angeles.
Tijuana Tacos
TIJUANA: Street cooks prepare tacos in Tijuana, Mexico in October 2012.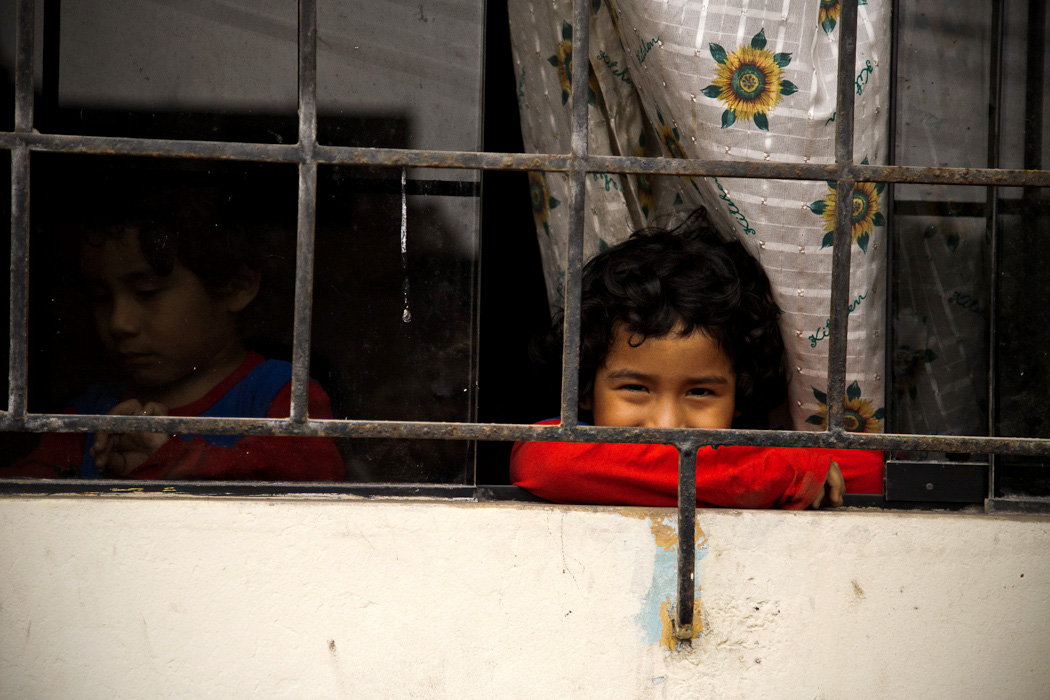 Peeking
LIMA, PERU: A boy peeks out of his window while his twin looking off to the side in Lima, Peru.
Church candles
VERONA, ITALY: Candles illuminate at a church in Verona, Italy in April 2012.
Tamborrada
SAN SEBASTIÁN, SPAIN: A man in costume prepares to march in the 'Tamborrada' festival in San Sebastian, Spain. The 24-hour drum festival is held every year on Jan. 20.
Tijuana
TIJUANA, MEXICO: A street in Tijuana, Mexico.
Community garden
LOS ANGELES: A fork lays in the midst of hay at Raymond Avenue Community Garden in West Adams, Los Angeles.
Athletic Bilbao
BILBAO, SPAIN: Soccer fans watch an Athletic Bilbao game on television in a bar in Bilbao, Spain.
Santa Monica
SANTA MONICA, Calif: Tandem bike riders in Santa Monica.
La Sardina
BILBAO, SPAIN: Men in costume burn a cardboard fish in the "Entierro de la Sardina" ceremony in Bilbao, Spain. This annual ceremony, held on the Tuesday before Lent, officially concludes Carnaval in Bilbao.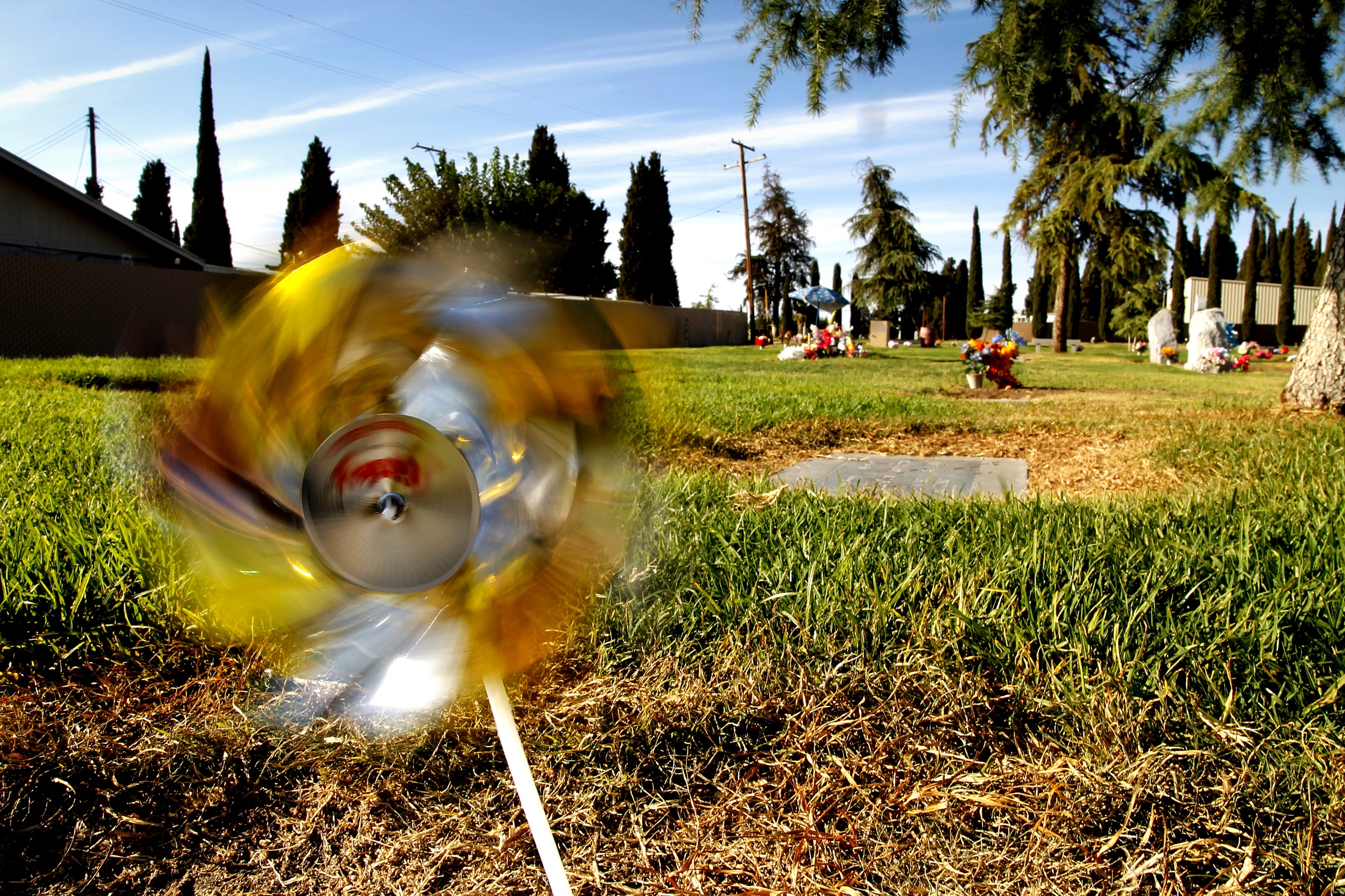 Pin wheel
PORTERVILLE, Calif: A pin wheel at the Porterville Cemetery in Porterville.